RESEARCH PROJECT 0401 – URBAN FREIGHT AND PORT BOTANY: RESEARCH SCOPING
The study aims to review conceptual models for the representation of land-use and freight linkages, including supply chain management, and operational mathematical models of freight forecasting and urban goods movements. Literature specific to Port Botany and the Sydney metropolitan area will be reviewed to identify research gaps and to recommend a more detail program of investigation. The principal research is Paul Beavis. Mary O'Malley from UNSW Office of Media and Communications will design the communication strategy for the dissemination of the research findings.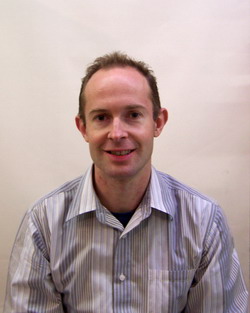 PAUL BEAVIS
Paul Beavis is currently a doctoral candidate with the School of Civil and Environmental Engineering, UNSW. He graduated with an Honours degree in Environmental Engineering in 2001. During his degree he worked with Sydney Water Corporation in their wastewater planning section on reviews of plant augmentation. Since graduation he has worked for the Centre for Water and Waste Technology, UNSW in the field of Environmental Life Cycle Assessment (LCA). Projects he has been involved with have involved assessments of centralised and decentralised water and wastewater plants, solid waste treatment and logistics, and the air-conditioning industry. He has co-authored three journal articles and six conference papers.
His PhD thesis topic deals with flow and infrastructure dynamics (transport and industry) as a means to reduce material and energy throughput of the Australian economy. The School of Civil and Environmental Engineering, Botany Bay Studies Unit (UNSW) and CSIRO Sustainable Eco-systems provide research supervision. A major focus of this thesis is on the sustainable development of the urban and regional freight task in Sydney and NSW.
Paul is also a volunteer engineer with Anglican Board of Mission (ABM) involved in assessing their water infrastructure projects undertaken with the support of AUSAid. In this capacity he has made two trips to The Philippines.
RESEARCH PROJECT 0402 – URBAN FREIGHT FUTURES WORKSHOP
With funding from CSIRO Endowment Fund, Paul Beavis will work with BBSU to design a workshop with invited representatives from government, industry, academia and the community to discuss urban freight futures. The workshop is planned for later in 2005.
Updated: 15/07/04